LIVE BLUES HOLIDAY EVENT RELEASE
When: December 17, 2023 7pm
What: Loud Lou's Blues Jam
Host Band: G All-Stars ft. Tina Jackson
Where: The Desert Room
1006 W Gardena Blvd, Gardena, CA 90247
Door Charge: $0
Gardena, California: Celebrating the 2023 Holidays and the 12th Anniversary recording of the "2011 Live From Stardust" CD, G All-Stars ft. Tina Jackson will host and open the legendary Loud Lou's Blues Jam on Sunday December 17 at 7pm at The Desert Room in Gardena, California. The host band set will begin at 7pm sharp and they will be playing popular Blues Standards from their
"2011 Live from Stardust" CD release on Rock Socal Records.
The Open Blues Jam kicks off at 8:30pm; all singers and musicians of all skill levels are very welcome.
No cover charge, local vibe, beverage specials and FREE popcorn are all part of the fun at the Loud Lou Blues Jam at The Desert Room.
G All-Stars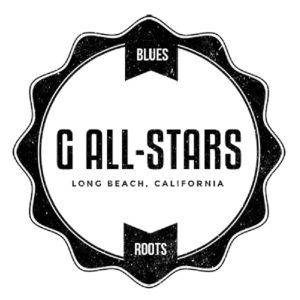 Host Band lineup:
Tina Jackson / vocals
Chris Baker / lead guitar
G / 2nd guitar
Loud Lou / drums
Richard Ross / bass
Rich Grajeda / keys
=================================